Earthsongs Studio, established by Linda Vonderschmidt-LaStella and Nino Pasquale LaStella in 1993, is located in the heart of a small town, Metuchen, NJ. The couple's desire was to create both a working studio and an oasis of peace in the midst of the frenzy of life in Central New Jersey. The house and out-building, both nearly 100 years old, along with the gardens were designed to attract and provide a sanctuary for visitors.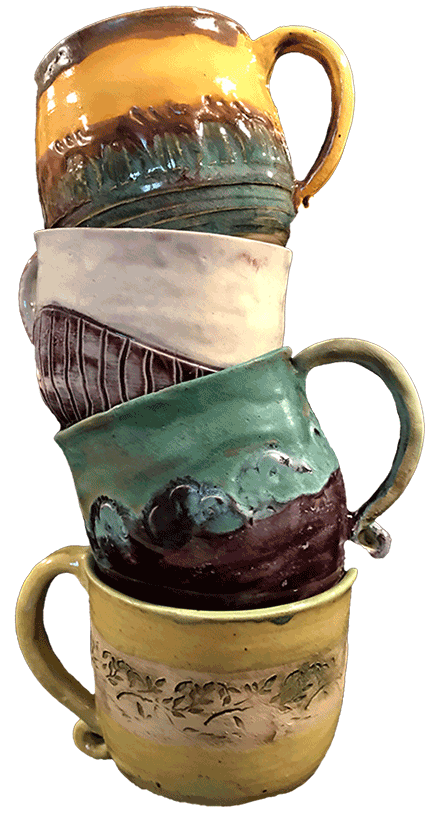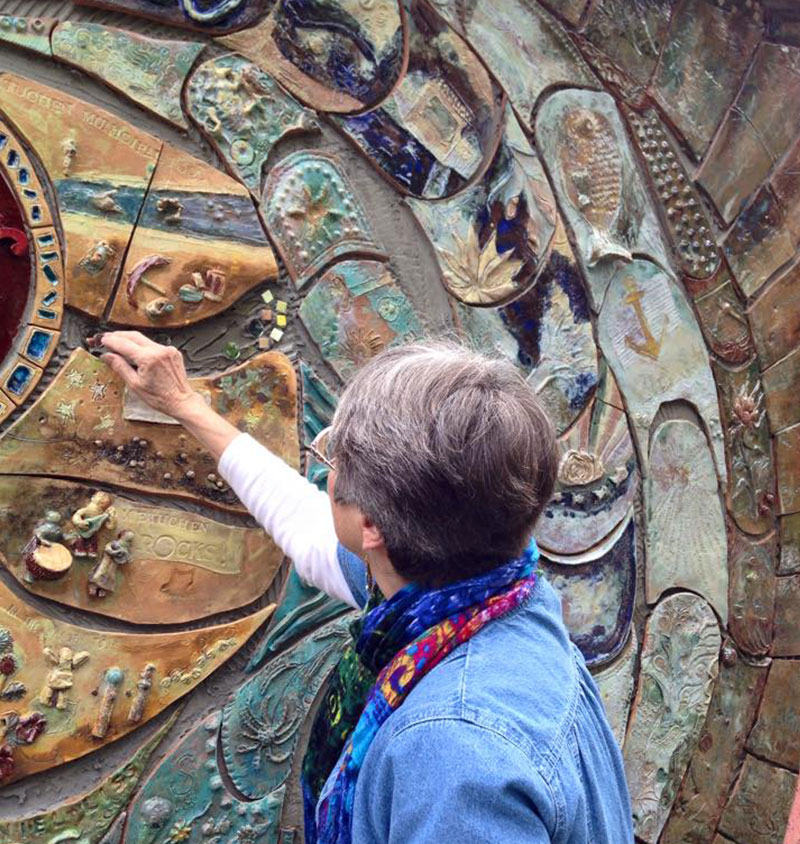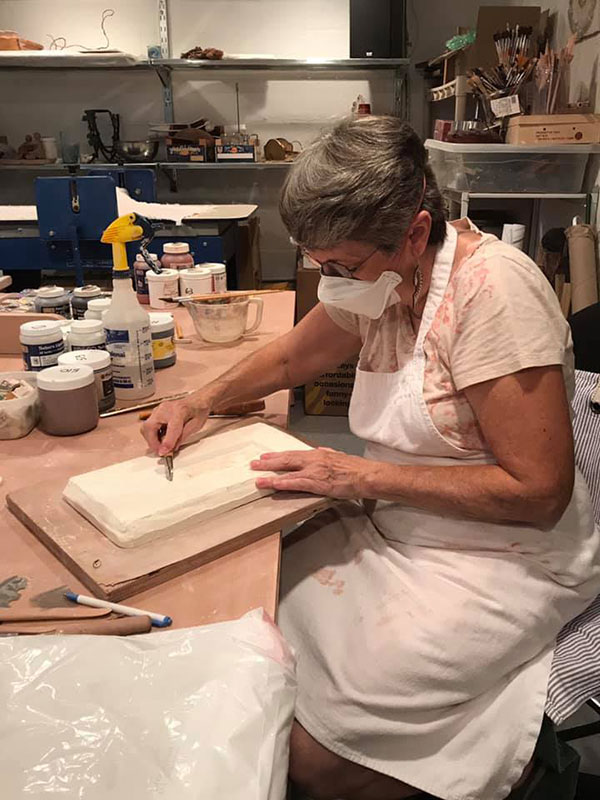 From murals to functional pieces
From the very beginning, sculptural tile and large installed murals provided the focus of the studio's work, but Earthsongs periodically produced functional objects, mugs and other tableware, as well as porcelain and mixed-media jewelry.
"My work, whatever the imagery, is really about connecting with the earth. I believe the medium of clay of its very nature does that. The studio name itself is organic to the work and my own heritage. Both my father's mother and my mother's father were amateur musicians and writers of songs. It seems only natural that my art would somehow create "songs in clay."
Schedule a Visit
242 Amboy Avenue
Metuchen, NJ 08840