We are created to create, to leave the familiar, to cross thresholds and give birth to bold new ideas. We are invited to the borderlands of the known, to imagine a new earth healed not scorched, rested not exploited, and regenerated by human ingenuity and innovation. —Tom Gunning
The very day last month that claysongs.com went live and introduced the Porta Caeli to the world, quite unexpectedly I received a small paperback publication that included a series of essays identifying this current time/space moment as "Liminal Space," in other words, a time in-between or a Portal before we enter the next space.
Now, having spent six months focused on creating just that…a Portal…I was rather blown away. All of those writings presented this as a time/space experience of Threshold…life is not what it was before, but we don't yet know how it's going to be.
Creating for me is always a spiritual experience, but never has my work linked so thoroughly and serendipitously to a deeply spiritual moment involving the entire planet. The Porta Caeli, as Nino baptized it, had been in my mind for many years, but only now in 2020 was it able to be brought to life and so become an apt symbol for our experience.
Interestingly in Tibet, there is no word for creativity because for the people of that culture, the very fact of being human is to be creative. And so for the maker, the one who creates, and that is all of us, liminal time is essential. It makes us see things differently; forces us to let go of what was, and hence is crucial to the creative process.
This is undeniably a moment of transition…the very thing a Portal proclaims…a space of demarcation. Anxiety and unsettledness permeate everything; all is mystery. Despite that, Liminal space is a place of power where we learn to let go so that we can genuinely embrace and shape what is to come.
In Liminal Time/Space, we sit on the Threshold and be with the mystery.
The Portal becomes an object that both beckons and protects; it invites us to acknowledge that a transition is taking place and calls us to tarry rather than rush through, to accept our vulnerability and not simply re-clothe ourselves in garments that no longer fit.
This is a time 
that is not a time   
A place that is not a place
...between the worlds...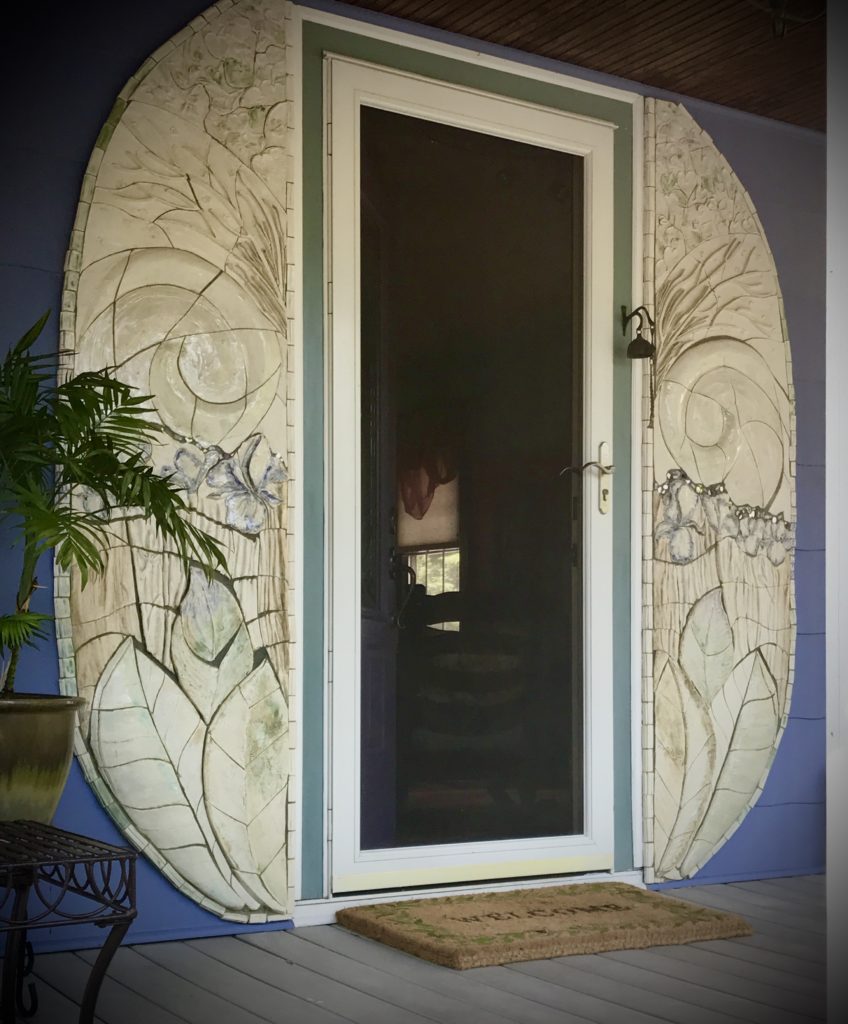 including ideas shared by Tom Gunning, Felicia Murrell, Brandan J. Robertson