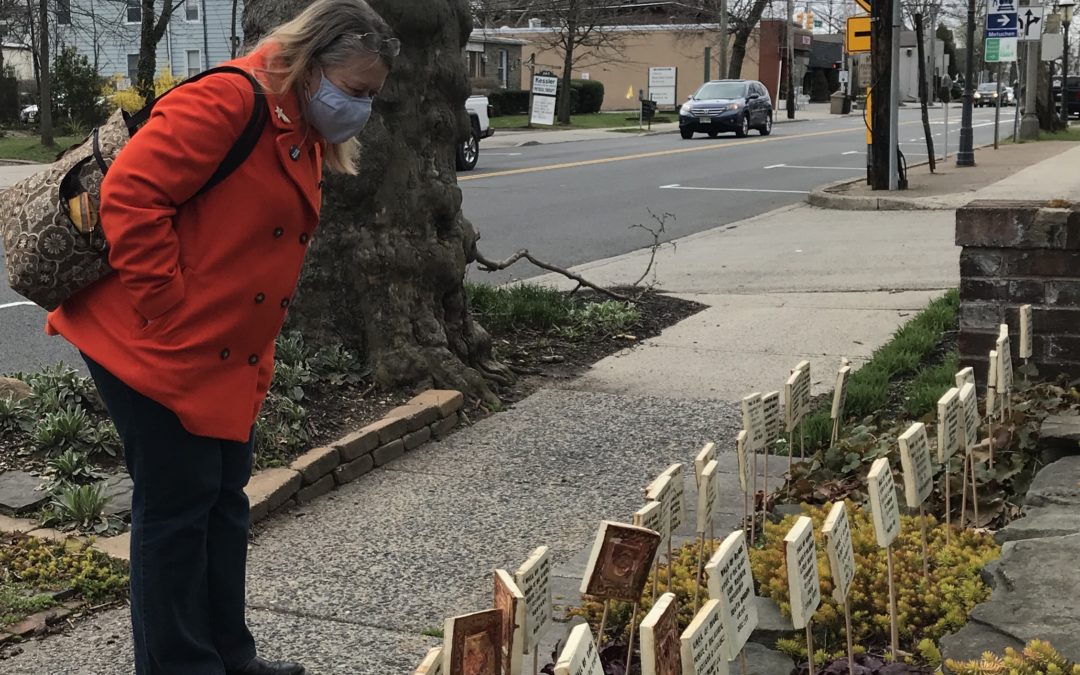 Many Christian artists take the time of the 40 days of Lent to engage in an artistic spiritual practice. I have never felt called to do that…until this year.
Hearing that 43 US Senators had blatantly abandoned their oath to uphold the Constitution and voted to acquit Donald Trump of his involvement in the January 6 storming of the Capital, I knew I needed to respond to that with the power of art. But social commentary has never been the focus of my work. I was quite at a loss to respond and yet found it absolutely necessary to do that.
Eventually the memory of what I had seen in Olympia, Greece surfaced.
There, just outside the ancient Olympic stadium, was a WALL OF SHAME to expose those who had cheated. Each on a pedestal had a plaque that included their names, their fathers' names, their crimes and the city-state they had represented (and embarrassed).
That seemed the perfect approach to highlighting the blatant dishonesty of those 43 Senators, only rather than include their own names…which I did not want to incorporate into anything so permanent as high-fire clay…instead included only the names of their fathers, since their crime echoes back and forth through history.
And so I began as Lent began, setting out to create 43 5"x5" 1/2 thick tiles. One side included the necessary words…the other, abstract gouges and impressions, and as the project evolved, I knew what I was creating was really "A Study in Orange," and so glazing on the other side of the tile was settled.
My plan from the outset was to share these with the community on Good Friday: a kind of communal Way of the Cross for us as a nation. I was very uncertain that I would complete this project and, as a friend assured me, "it will take a lot out of you dealing with all that duplicity and hypocrisy," because, not only was it necessary to focus on the betrayal of those 43, but authentically acknowledge the ways that shows itself in me.
Remembrance is important; my hope is that recognizing this COMMUNITY DISHONESTY calls us each to action.
My intention going forward is to have the installation exhibited in more formal spaces that have a sensitivity to social consciousness; then to sell each tile and donate all of the proceeds to a national organization that works for justice.